Plan Your Dream Vacation Now!
A dream vacation is hard to define. Are you looking for a wild adventure, do you just want to relax, or do you want to do both? New Orleans VIP Experience is the perfect place to plan your one of a kind getaway.
Just Relax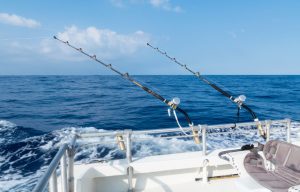 After stressing at work over projects, meetings and clients, you just want to disconnect and relax. How about a fishing trip?  New Orleans VIP Experience can arrange the perfect fishing boat to accommodate any size group and a licensed captain to ensure that you have the perfect experience with a high catch ratio. Then, maybe spend the night at Lafitte Harbor, the only place you can rent a rustic cabin right on the Bayou Barataria waterway. These cabins can accommodate just about any size group. If your idea of relaxing involves a couple of rounds of golf look no further, the New Orleans area has over 10 golf courses to choose from. New Orleans VIP Experience can find the right course just for you.
Visit Concerts & Sporting Events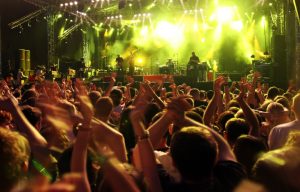 If music and sport events are more your cup of tea, consider New Orleans your dream destination. New Orleans VIP Experience can get you backstage passes to a variety of concerts. Keep in mind, that New Orleans offers pretty much everything from Jazz and Cajun Music to Rock and Rap.  Some of the best acts come to the New Orleans Arena, UNO Arena, and the Superdome. New Orleans VIP Experience can get you tickets to the hottest concerts in town. Whether you are looking for access to a pre-show acoustic set, hospitality lounge or the perfect floor concert tickets with backstage access,  New Orleans VIP Experience can to get them for you. The city is also famous for exciting sporting events like home games for the New Orleans Saints (NFL) at the Mercedes Benz Superdome and the New Orleans Pelicans (NBA) at the Smoothie King Arena. New Orleans has also hosted the Super Bowl, College Football Playoff games and the NCAA college basketball Final Four over the years. Maybe you want to check out some horse races. Did you know that the New Orleans Fair Grounds Race Course & Slots is the nation's third-oldest thoroughbred track? If you want the perfect experience that could include sporting events, luxury transportation, suite tickets and dinner reservations at a variety of world-famous New Orleans restaurants, contact New Orleans VIP Experience.
Take A Tour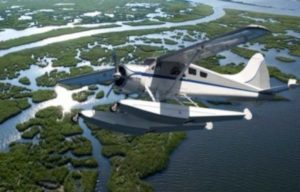 Swamp or historical tours are a very unique way to experience and learn more about Louisiana. A Cajun Swamp Excursion is the experience of a lifetime that allows you to tour the city from a seaplane and then land in the bayous of the Lafitte swamps to start a high speed airboat adventure or a more leisure swamp boat. Your personal tour will be guided by a local captain who knows how to find Louisiana gators and other swamp life including pelicans, bald eagles, turtles and snakes. Your adventure will continue with an authentic Cajun meal at one of the local restaurants famous among the locals for the best Louisiana food. If you want to learn more about the state's amazing history let New Orleans VIP Experience find you the perfect historical tour. New Orleans is a city steeped in history, but did you know that much of it is still visible in its old landmarks. Some of the most popular places to visit in Louisiana are the Historic Plantations. The Oak Alley Plantation tour is one of the most magnificent plantation tours near New Orleans because of the 28 evenly spaced, huge Oak Trees that go from the river road to the Plantation House. The Laura Plantation was run by four Creole women. Book a tour with New Orleans VIP Experience and learn more about the region's history.
Make your own Adventure
We offer a wide variety of experiences including tours and trips. Charter a boat for your fishing trip, spend a night at a waterfront cabin, or play a relaxing round of golf before heading to a sports event or concert we got you backstage passes for. If you want to experience Louisiana right go on a swamp tour or visit a historic plantation….we have it all just give us a call (504) 606-6261!
Expect The Extraordinary from New Orleans VIP Experience
Book Your Trip Today!