Super Saturday
This krewe is the last of five scheduled parades on the first Saturday of Carnival. Transportation will be provided over to the official krewe "pre-party" where you will enjoy a New Orleans style buffet for lunch with an open bar to get the party started. After a quick announcement from the "Krewe Captain" you will load on to your float. That's when the party really gets started. At the end of the parade ride you will be invited to join the "post-party" with live entertainment and an open bar. We will then provide transportation back to the original pick up point.
Option #2
Friday Night Lights
The big Carnival weekend starts on Friday, and with this krewe you will be parading Friday night which leaves you open to enjoy the big Mardi Gras weekend and all the sights and sounds to go with it. Even being the last of three scheduled parades this party starts early. A "pre party" held at a premier nightclub in New Orleans is what you will be in for with live entertainment, lunch, and an open bar. You will load on your float about 5:00pm and return after the ride for a post parade breakfast held by the krewe.
Option #3
Sunday – Funday
If you choose to be a part of this krewe transportation will be provided for you Sunday morning at 8:00am. This krewe provides a breakfast in which you will receive your costume and get loaded on your float and ready to roll for noon. Typically this parade ends around 3:30pm which will give you the opportunity to attend a Balcony Party on Bourbon Street or one of the many other parties happening on Carnival Sunday.
Option #4
The Ultimate Experience
Parading on "Lundi Gras" or the Monday before Mardi Gras Day, if you choose to go with this krewe you would be a part of Harry Connick's elite superkrewe. The two other superkrewes parade on Saturday & Sunday and are all male krewes. This co – ed krewe is second to none when it comes to the all-day experience. You would get to the Morial Convention Center for noon and view your spot on the float in which you will be riding. From there you would enjoy a krewe lunch and be fitted for your costume. At 2:00pm a press conference is held by the captain which includes the mayor and other parade officials open to all krewe members and press. At 5:00pm you will load on your float and get ready to roll. This parade will finish right where it started, the Morial Convention Center. As the parade enters the crowds will be 8 – 10 deep and the parade will go through the Convention Center and once it's over you get off the float and enjoy a live concert with A-list entertainers. The party continues in to the early morning and this is about the best it gets with the overall parade ride experience.
Option #5
Mardi Gras Day
This is the krewe that kicks off all the Mardi Gras day parades and festivities. With the parade scheduled to start at 8:00am you must be prepared and ready to go early. Make up – artists will be provided at 3:30am to get your face painted and ready to go. Once you are painted, transportation will then be provided over to the loading area. As you arrive with the krewe, the float Dj's are doing the last minute sound checks and the excitement level is hard to put into words. Traveling its own route through all parts of the city, this krewe knows how to party. Starting at 8:00am this krewe normally finished up about 2:00pm which will leave the rest of your day to enjoy the last few hours of Mardi Gras.
Exclusive Mardi Gras Events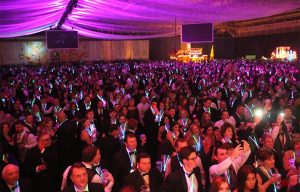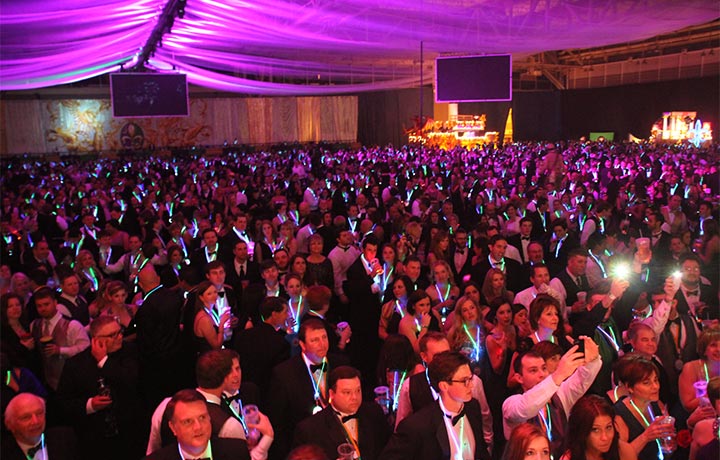 Limo bus pick up with a police escort to the Superdome for the parade, after party, and concert of this Super Krewe…
Balcony Party on Bourbon Street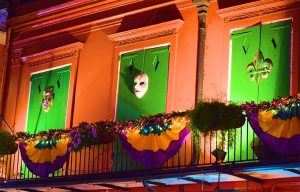 Access to a Bourbon St. Balcony, including open bar, food, &  private bathroom. Beads, boas, etc. can be added…