It's Not Too Early To Think About Mardi Gras – Get Your Plans Together Now
New Orleans during Mardi Gras is  an experience that's hard to put into words. There are over 70 parades put on by the different Krewes during carnival season. They all have different themes and roll on different parade routes throughout the city, Metairie and Slidell. The major parade routes go through Uptown New Orleans to Downtown and the French Quarter. Millions of people visit the city during Mardi Gras. So if you wanna get a hotel, get it early. Restaurants will have shorter menus to be able to serve more people in a shorter amount of time.  Parade Routes will get blocked off at least two hours before the parades start, which means there is basically no way to get around the city except on foot. And, even that can prove to be difficult as you'll be fighting crowds pretty much all the way,eEspecially for the bigger parades people set up  days in advance.  You'll find modified ladders stacked on the side of the parade routes. And, once the parades start, get ready to get blasted with beads and other throws.
You Can Beat The Crowds with VIP New Orleans Experience
Trying to experience Mardi Gras as a visitor can be a challenge. If you just got here you'll be overwhelmed by the crowds and since the city's major streets will be blocked you'll have a hard time getting around. Hiring a company to help you navigate  the festivities might be your best bet to get the full experience without the hassle.
"I always had a love for Mardi Gras …the lights, the sounds, the production the networking, " says  New Orleans native Matthew Tusch who can't even remember his first parade, but guesses it must have been when he was three or four years old. In fact, he loved it so much that he build a whole business, Mardi Gras Made EZ and New Orleans VIP Experience, around the festivities designed to let you experience the real thing….like a local.
"My priority is to show the city of New Orleans at its best," he added. Tusch wants to educate people about New Orleans and its culture. "Most people visiting New Orleans don't have any idea what it takes to be in a Mardi Gras Krewe — that's what separates us from the other services," he says. Even trying to get on a balcony for a better parade view  is pretty much impossible when the city is bursting with Mardi Gras visitors. Tusch has worked in the service and gaming industry around the city. "I enjoy letting people experience what they would never experience without me." And Tusch wants his clients to feel comfortable.  "We treat the people like family,  we go above and beyond and pay attention to details, that goes a long way with clients and customers."
Ride In A Parade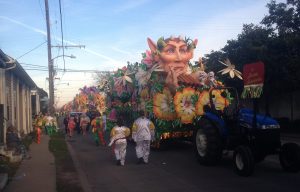 We will customize each Rider Experience Package according to your requests. From the size of your group, to the atmosphere you desire—just tell us what you envision and we will make that vision happen. Some packages even include your own personal float host. We treat you like an honorary member of the Krewe! Click here to view full package: https://neworleansvipexperience.com/ride-in-a-parade/
Get On A Balcony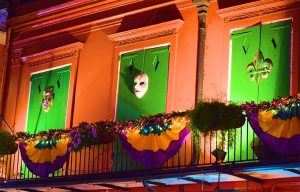 Rise above the crowds and treat your gang to a Bourbon Street Balcony Party. From your corporate event function to your family reunion to your bachelor or bachelorette bash, there is no better place to relish in the revelry than New Orleans during the Mardi Gras season.  View full package here: https://neworleansvipexperience.com/bourbon-street-balcony-parties/
Enjoy Parties And Balls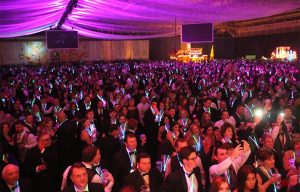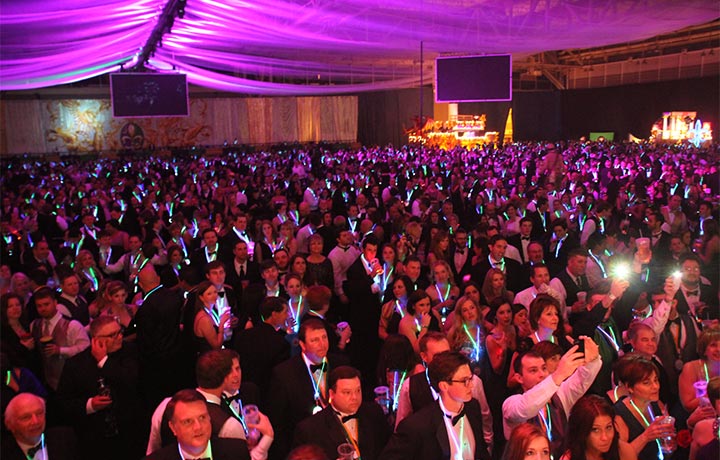 We offer entry in to several limited access Parties & Balls, not open to the public. These formal events are the official after parties to the largest krewes in Carnival. Not only do you have a front row view of the parade, you also get to enjoy a concert with major headliners as the parade concludes. View full package here: https://neworleansvipexperience.com/post-parade-parties-balls/
Hear From Clients
Some of Tusch's exclusive customers who have enjoyed the service packages include self-made business men, lawyers  or oil executives and their raving reviews speak for themselves: "I have been fortunate enough to go anywhere in the world and do whatever I want, but I have never experienced anything like riding in a Mardi Gras parade," said one car dealership owner. Other businessmen who used the services echoed that sentiment. A client from Philadelphia was amazed how close knit the New Orleans community is "We cannot tell you how much we felt like family," he told Tusch.  The service isn't just for people from out of town. "This is a dream come true," said one over 90-year-old New Orleans grand-mother who went on a float despite using an electric scooter to get around.